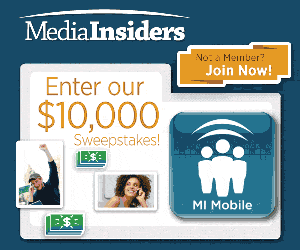 Love social media and television? You will also love Media Insiders! Enter the Media Insiders $10,000 Sweepstakes!
If you are Not yet a member, join now and qualify for this $10,000 prize!  It is FREE to join and not only would you be entered to WIN the $10,000 you also would be entered for the $100 Tango Card monthly giveaway!
Don't Know what Media Insiders is?
As a Media Insiders Panelist, you get participate in ground-breaking research that helps popular companies understand the ways mobile, television, digital, social and other media are viewed, used and shared.  Choose to earn up to $60 each year from Tango Card for installing, activating and consistently running the MI Mobile app for a minimum of 20 days per month. For each device registered and running the MI Mobile app, you'll receive a $5 monthly reward applied to your Tango Card.
To Join follow these simples:
1. GO HERE to fill out the registration form
2. Install and activate the MI Mobile app onto your device(s)
3. Check your inbox for an important email with information and instructions on what to do next