Disclosure: This post is part of my all expense paid trip to Miami, FL to attend the Hispanicize 2016 conference sponsored by Savings.com, in exchange for my press coverage. All opinions are 100% my own.
Hispanicize 2016 took place at the luxurious Miami's InterContinental Hotel next to Bayside Marketplace. As always, it was the conference of a lifetime, and I'm so honored and humbled that I attended. The speakers and media professionals were amazing. I knew Hispanicize 2016 would be a social media education and networking blowout, but they really outdid themselves this year. Surprised? Not a bit!
Another amazing aspect of this year's conference is that I was an Savings.com Ambassador while attending the conference. Why amazing? Because Savings.com is a brand I've been working affiliated with for years, with  great, unique products! They made it possible to visit Miami (where I lived for over 35 years!), and even featured me in the Hispanicize booklet, what? I couldn't be more grateful to these guys!
I've promoted Savings.com deals for years! They help us find the best deals on everything! Tell them what stores and categories you like, what city you live in, and they deliver the best deals for you. In addition to providing personalized recommendations, Savings.com has one of the most in-depth databases of online coupons. Shoppers can access thousands of exclusive offers from the biggest retailer names along with up to 100,000 active deals from online and national retailers, daily deal sites and grocery brands. More than 5 million shoppers turn to Savings.com each month as their trusted resource for deals and to interact with the site's popular community of online coupon experts, the DealPros™. Savings.com was recently ranked as one of the fastest growing companies in the U.S. by Inc. Magazine.
Hispanicize 2016 Brought to Me by Savings.com
Savings.com works by gathering coupon codes, sales alerts, and other offers into one place so consumers can find them quickly and easily. You can search by brand, merchant, or category by using their site's search bar. When you find what you need, simply click, "Activate Coupon", "Get Code", or "Print Coupon", and you're on your way to savings. Check them out!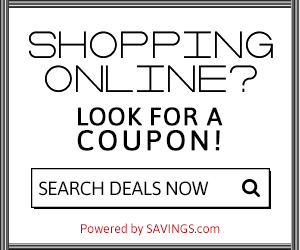 On April 6, Sara Korab, Head of Community Development at Savings.com, shared with us insights for seamlessly integrating affiliate marketing as a monetization strategy to social influencers, via a hosted a workshop that is near and dear to my heart: "
Easy Ways Influencers Can Make Money with Affiliate Marketing"
. I know first hand how well affiliate marketing can work for a blogger, so I was excited to learn that this would be a part of the conference. Monetizing plays a huge part in an influencers' life. They can use affiliate marketing to increase their income via traditional banner ads, sponsored posts, and brand partnerships,  Though leaders across all industries, from fashion to technology, can easily increase revenue streams through affiliate marketing programs, writing about brands and products they are already promoting organically.
Start earning affiliate revenue through your blog! Sign up for our program: https://t.co/Frh7I0B6Jv #HISPZ16

— Sara Dunham Korab (@SavingsSara) April 11, 2016
As I mentioned, the first day was all about the bloggers and influencers at the DiMe summit. It took place at the SLS hotel in South Beach, and it was incredible. We started off with a delicious brunch which led into the workshops of the day. We learned some amazing information at such workshops as the Influencer Town Hall, The Power of Pinning, How to Use Live Broadcasting to Build Your Brand, and more. At the end of the day we partied down at the Creator's Opening Night Party.
Day 2 of the conference was held at the Intercontinental Hotel in downtown Miami. We learned some important information at workshops like Snapchat: A Creator's Guide and Effective E-mail Marketing Tips, which is always a tough one. Day 2 was also about style, and we had the opportunity to experience the #100PorcientoTu Style Suite, where we learned all about dressing to reflect how fabulous we are.
Day 3 of Hispanicize 2016 put the icing on the cake with content designed to give us an edge like how to use the new live broadcasting platform, YouNow, to our advantage. We got to be a part of a Latinovator lunch and press conference with activist and actress, Rosario Dawson, We learned more about Pinterest and how to turn our photos into profits, AND Hispanicize 2016 was chosen as the world premiere platform of the new USA series, Queen of the South. The cast was there, which was so exciting!
My friend blogger, Laurita Tellado Calderon not only attended the conference, but launched "The Laurita Spina Bifida Project" during Hispanicize 2016! Congrats to her!
Hispanicize 2016 – Mastering Media
Hispanicize 2016 was a fantastic event devoted completely to helping influencers further master the media to advance their brand. I had a wonderful time, and I learned so much! I couldn't be more happy to have had the opportunity to attend, and I couldn't be more grateful to Savings.com for helping to make it happen!
Thinking of attending Hispanicize 2017?
I am!  While some might assume that Hispanicize is only for Latinos – think again! If you want to learn, grow, and adore our rapidly growing community, Latino culture, brands looking to better accommodate their clients' requests for Hispanic-centric campaigns, then it's for you!
Check out the video recap and you will see what I mean!
Savings.com thank you for supporting the Hispanic community!