Disclosure: This is a sponsored post brought to you by Savings.com. All opinions expressed are my own.
Summer decorating is one of my favorite things to do! Spring and summer mark the time of year when everything is fresh, in bloom, and full of life. All the gray of winter is long gone, and the world is a lush cornucopia of possibilities. Those possibilities include fun summer decorating!
Summer Decorating with Summer Saving Deals
Decorating in the summer months is all about fun and whimsy. When I start gearing up for warm weather decorating, whether indoors or outdoors, I want color, pizzazz, and fun! Keep the drab away! I'm all about throws, pillows, and other easy splashes of color and texture to update my home's look without doing any major face lifts. When I'm all done, I can enjoy my new look, and then when the season is over, I can pack it in and start decking my home out in fall decor. You get the idea.
One of the best ways I've found to do my summer and other seasonal decorating is with savings.com. Not only can I get amazing deals that are always up to date and always work, but I can get almost anything I can think of. That's because savings.com has everything from phones and electronics to home decor.
As I sit here typing, I'm looking at a screen with coupons for all of my favorite stores. Stores like Kmart, Macy's, Sears, and the Home Depot. These four stores are my go-to's for seasonal decorating, and there are tons of online retail coupons available for all of them! Whether I want a throw pillow for my living room couch or an outdoor chair, I can almost certainly find a deal on whatever it might be at savings.com. I can also find deals on things my husband needs like lawn and garden tools in addition to the outdoor furnishings I look for. That's why I always hit them up before making any purchases.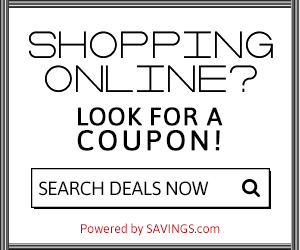 Summer Decorating is Fun AND Affordable
At least it is for me. Why? Because I use savings.com, of course. 😉 Seriously, the deals here are fantastic. Whether you're summer decorating your home, your lawn, or yourself, you can find amazing deals on everything from decor to apparel to electronics and more at savings.com. Check them out to see what kind of amazing deals you can find.